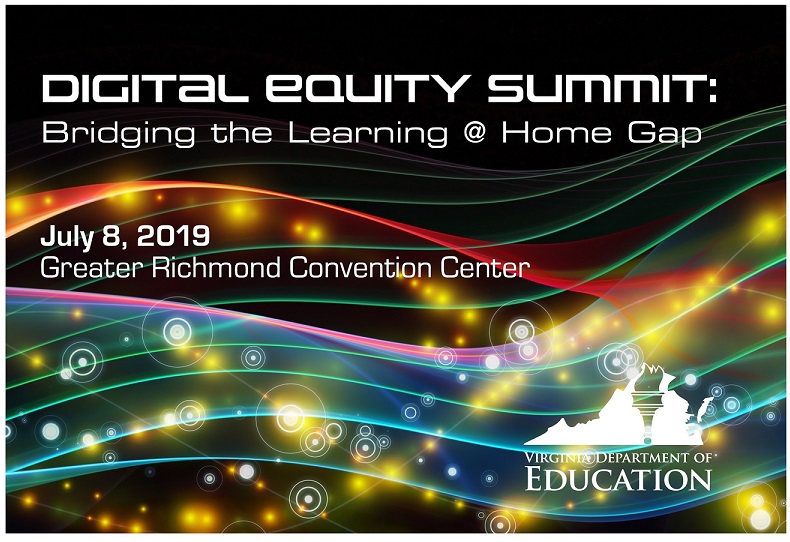 2019 Digital Equity Summit: Bridging the Learning @ Home Gap Highlights
Digital equity issues in communities are most often an effect of the lack of affordable high-speed Internet access and/or its availability to the home, especially in rural areas of the Commonwealth. Educational and community leaders play a vital role in driving the conversations around digital equity at the local and state level. With that in mind we encouraged schools to bring a team to the Summit comprised of six members that included.
Superintendent or his/her designee

A Central Office Teaching and Learning / Curriculum and Instruction personnel

School Board Chair

County Administrator

School Division Technology Director

Public Library Director or Designee
The summit was a pre-conference to the larger Virginia is for All Learners: Education Equity Summer Institute-Policy, Practice, and Preparation; that was held on July 9-10, 2019 at the same venue. Participants had the opportunity to attend the larger conference as well as the pre-conference.
Key definitions:
"The Learning @ Home Gap" describes a multitude of missed learning opportunities by students who lack access to technology and/or high-speed Internet.
"Digital Equity" is a condition in which all individuals and communities have the information technology capacity needed for full participation in our society, democracy and economy, DIgital Equity is necessary for civic and cultural participation, employment, lifelong learning, and access to essential services.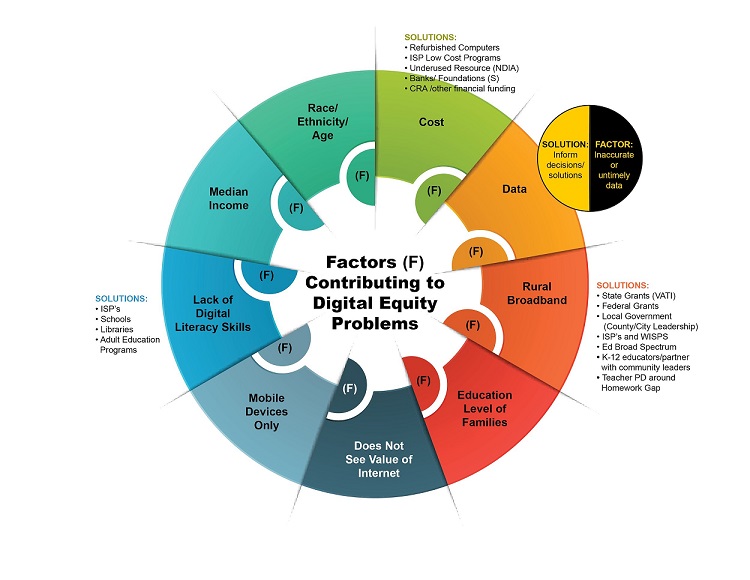 Summit Material:
Digital Equity Summit 2019 Program